A tennis season simply isn't the same without raucous fans in Queens electrifying one of the best tournaments the sport has to offer. That was the case last year, when the ATP and WTA both resumed their tours in New York for a trully bizzare U.S. Open held without spectators and players looking deperate to share their emotions, having nowhere to look except for their box, after a 20-shot rally winner…
"Obviously I know how big of an opportunity is in front of me here in New York, where historically I've played really well over the years. It's probably the most entertaining tennis court that we have. [The] crowd will be back [in the] stadium. I can't wait. Honestly I'm very motivated to play my best tennis. But I have to hit one ball at a time, try to be in the moment, have a guiding star in a way, a dream to win a Slam here, which would obviously complete the calendar Slam. I'm hugely inspired and motivated by that, no doubt. But at the same time, I know how to balance things out mentally, with lots of expectations around. My participation here, without Rafa and Roger participating, I feel it. I know there are a lot of people who are going to be watching my matches and expecting me to do well and fight for a Slam."
Most experts (and bookmakers) couldn't help diving into comprehensive analysis to point out why Djokovic is an absolute lock to win this tournament and that you could guarantee his victory, but that just isn't the case. But at 1.80 (or even shorter at some books), there is not a drip of value left there, particularly after inconsistent performances in Tokyo that called into question his physical and mental state after such a grueling and unusual season. And you can feel that behind the lines of Novak's own words, that the whole rhetoric has already sowed a tiny seed of doubt in his mind.
Alexander Zverev is coming into the 2021 US Open on quite the hot streak. The German has been on an absolute tear since Wimbledon, winning the Olympic title in Tokyo and the Cincinnati Masters 1000 crown and picking up incontestable wins against the likes of Djokovic, Tsitsipas and Rublev, all while dropping just two sets. "Yeah, I mean, it's been a pretty incredible month for me. Obviously winning the gold medal is something that you don't even dream about as a tennis player, because it's just so surreal in a way. It's incredible. Obviously the feeling that gave me, and also the Cincinnati week, has been pretty good. I feel well. I hope I can kind of continue this wave here in New York and we'll see how it goes."
Simply put, at the time being, Zverev is just playing the best tennis of his life and he is definitely looking more than capable of beating anyone (again). And if he can sustain his momentum, he's the person best positioned to defeat Djokovic, who he would likely see in the semifinal.
U.S. Open Women 1R
The era of Serena Williams' dominance is over and no player has yet taken her place. There are plenty of contenders who could yet emerge from the very large pack – but most of them also displaying mental fragility; they can be brilliant one day and pretty horrible the next (some can be brilliant and horrible in the same match). This is rather the main reason why the current WTA tennis is so unpredictable compared to ATP tennis and why the rational path, betting wise, is trying to identify value on well payed outsiders.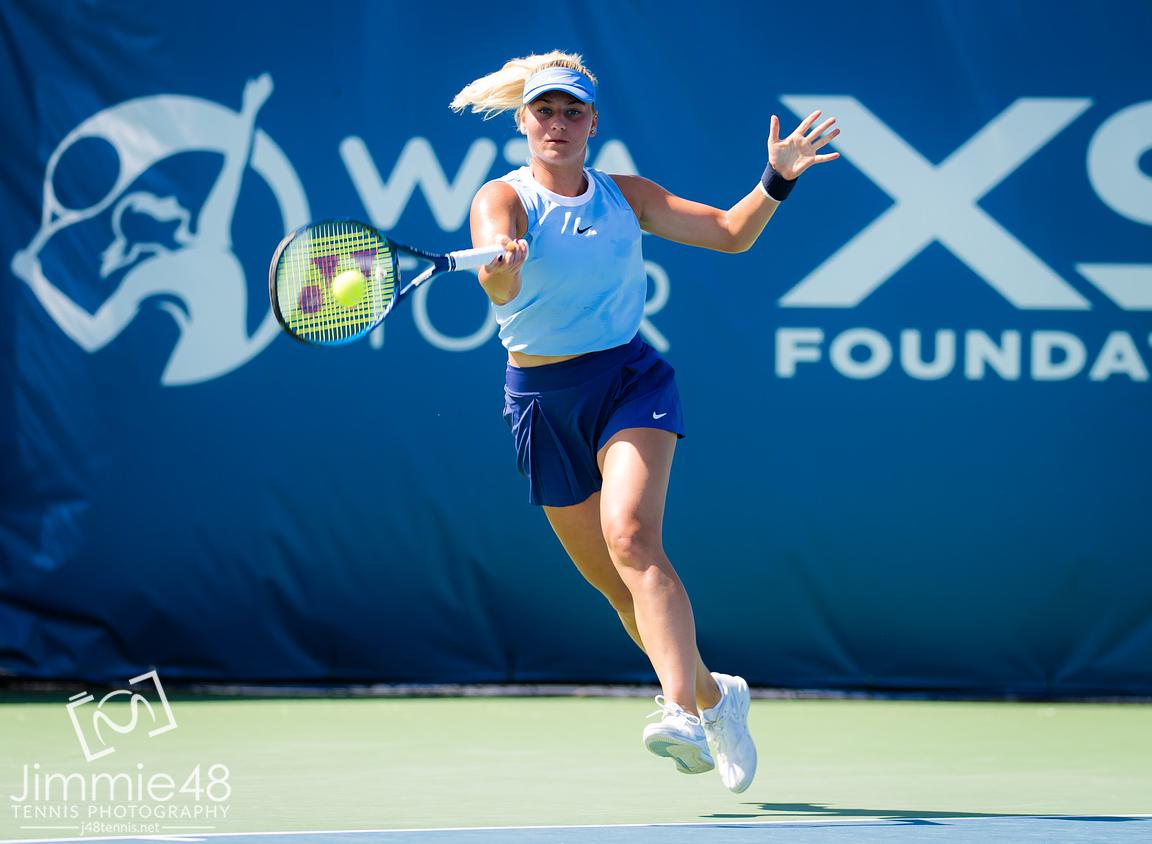 Marta Kostyuk – Maria Sakkari
No real tennis fan would ever query whether the Ukrainian youngster is a more gifted and talented player than hard-working Sakkari. And since after French Open, Maria seems somehow out of focus, performing rather poor tennis, this is an excellent chance for stronger and more consistent than ever 19y old Kostyuk (the youngest player since Martina Hingis to win a match at the AO) to seal her second round place.
Rebeka Masarova – Ana Bogdan
Eternal talent Masarova (2016 French Open junior champion). seems at last ready to jump in big stage after three solid performances in qualification round ((having fired 25 aces and held in 29 of 37 service games). Ana Bogdan is extremely inconsistent this year and also struggling with fitness problems.
Anastasia Potapova – Jessica Pegula
IF Potapova is pain free (ankle injury after had surgery on almost a year ago), this will be a hell of a battle, composed of powerful but hit-or-miss baseline exchanges, between equal players trying to finish points without showing much interest in the geometry of point construction…
Varvara Gracheva – Nuria Parrizas Diaz
WTF odds! Gracheva on her best form after a spectacular week at Chicago – Parrizas Diaz will certainly try to keep rallies lengthy, but this will be extremely hard at the time being and given Gracheva's firepower.
Elise Mertens – Rebecca Peterson
Mertens has shown various inconsistencies in her game as well as appearing uncharacteristically flappable mentally for the whole August (not to mention a below par grass & clay season as well). Peterson on a solid run, putting in a strong performances lately, serving much better and playing her best tennis since Australia.
Sorana Cirstea – Veronika Kudermetova
Pretty similar style & potential players – having watched both recently (vs Martincova & Sakkari respectively), can't think of a real reason not to be rated as a 50%-50% match!